---
Powerful partnerships. Standout solutions.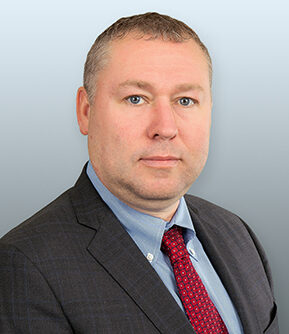 Michael D. Vind
Managing Director
michael.vind@fslpf.com
Areas of Focus
Michael Vind is the Managing Director of FSL Public Finance, LLC and manages the operations of the firm. In addition to his management role, he advises local government and non-profit organizations in connection with the structuring, negotiation and execution of debt issuances and derivative products. He has represented numerous clients in connection with over 500 transactions with a combined notional and par amount in excess of $35 billion since 2004.
Mr. Vind has represented numerous local governments, including school districts, counties, cities, townships and boroughs, as well as, health care and higher education clients with respect to the implementation of complex financing plans and debt issuances. He has also advised state governmental agencies, redevelopment authorities, water and sewer authorities, parking authorities and stadium authorities.
Mr. Vind has been or is currently engaged by several clients with respect to analyzing, negotiating and executing several different types of financing transactions, including the restructuring of existing debt, the issuance of debt for capital projects and the execution of various types of derivative products. He was a member of the Act 47 Recovery teams for the City of Altoona, City of Shamokin and the City of Harrisburg.
Mr. Vind previously served on the Mayor of the City of Lebanon's Transition Team. He has served as the President of the Board of Directors and Executive Committee for Prospectus Berco (a Reading based non-profit organization).  Mr. Vind has also served as a member of the Board of Directors and Finance Committee of the Junior Achievement of Berks County and the Lehigh Valley. Mike currently serves on the Board of Directors for the Greater Berks Development Fund (GBDF) and also serves as Treasurer and as a member of the Executive and Audit Committees.
Mr. Vind began his public finance career over 20 years ago as an analyst for Access Financial Markets, a financial advisory and financial products company, and as a financial assistant for Public Financial Management.
Education
Alvernia University, MBA, Government/Nonprofit Accounting
Drexel University, B.S.
Licensing
Series 50 – Municipal Advisor Representative
Series 54 – Municipal Advisor Principal