---
Powerful partnerships. Standout solutions.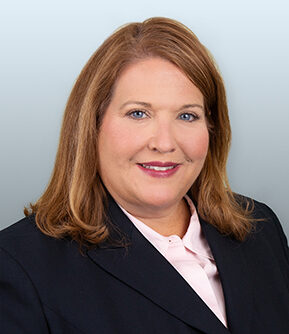 Rebecca C. Delia
Senior Vice President
rebecca.delia@fslpf.com
Areas of Focus
Becky is Senior Vice President of FSL Public Finance, a registered independent municipal advisor with the MSRB. She also leads the higher education vertical within The Stevens & Lee Companies.
Becky has more than 30 years of professional experience providing financial services and solutions as both a municipal advisor and a banker. She advises colleges and universities and other not-for-profits in appropriate debt structures and in executing capital raises, including public debt raises and bank placements, sale/leaseback transactions, P3 structures and derivative products for FSL Public Finance and its platform affiliates. Throughout her career, she has been substantially responsible for more than $2 billion in new bond issues for numerous colleges and universities.
She has advised on complex restructurings for covenant, structural and/or debt service relief, as well as strategic alternatives for higher education institutions. She also has worked with a number of below investment grade and nonrated institutions with financial restructuring plans and has experience with USDA programs.
Becky has assisted various higher education institutions with the ratings process, including obtaining an initial underlying rating. She also has assisted with the creation of debt, derivative and disclosure policies and has worked with institutions on continuing disclosure compliance and related matters.
Becky has worked with other affiliates of The Stevens & Lee Companies to provide strategic consulting services to higher education institutions, including on potential M&A transactions.
Previously, Becky served as Managing Director of Public Finance for a large national financial institution, working closely with colleges and universities, public sector and nonprofit clients. In addition to investment banking, she also has experience as a corporate banker and regional manager.
Becky is Chair of the Salus University Board of Trustees, located in Philadelphia, Pennsylvania.  She is a former member of the advisory council for the Women's Leadership Network of the United Way of the Capital Region, a graduate of Leadership Harrisburg Area, former chair of the YWCA of Greater Harrisburg and a Founding Board Member of Ladies First, a professional association of women engaged in the public finance industry.
Affiliations
Women's Leadership Network of the United Way of the Capital Region, Former Member
Leadership Harrisburg Area, Graduate
Ladies First, Founding Board Member
Salus University Board of Trustees, Chair
EACUBO, Member
YWCA of Greater Harrisburg, Former Chair
Harrisburg Parks Partnership, Former Chair
Recognition
Becky received the Tribute to Women of Excellence Award from the YWCA of Greater Harrisburg and she was named a Mover and Shaper by Harrisburg Magazine.
Education
American Graduate School of International Management, M.A.
Indiana University of Pennsylvania, B.A.
Licensing
Series 50 License from FINRA