---
Powerful partnerships. Standout solutions.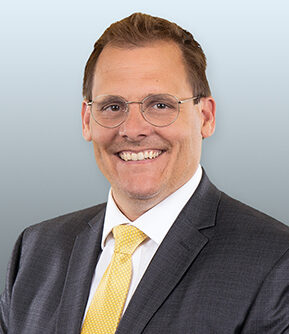 Ryan P. Hottenstein
Senior Vice President
ryan.hottenstein@fslpf.com
Areas of Focus
As a Senior Vice President of FSL Public Finance, Mr. Hottenstein assists clients with the structuring and pricing of debt and derivative products and provides financial and operational consulting services. He previously served as Managing Director and Chief Administrative Officer for the City of Reading, Pennsylvania, where he was responsible for all city affairs and operations. Prior to becoming Managing Director, he served as Finance Director, where he oversaw all financial activity including the accounting/treasury, purchasing, tax and budget divisions.
Since joining FSL, Mr. Hottenstein has advised state and local government clients, including school districts and municipal authorities, in the following areas:
Structured working capital financings so borrowing could commence on a tax exempt basis, thereby reducing the interest cost to municipalities
Restructured debt to meet clients' particular short- and long-term needs
Implemented complex financing plans
Analyzed, negotiated and executed different types of financing transactions including general obligation debt, revenue secured debt and the restructuring of existing debt
Advised clients on various projects with varied funding sources
In addition to financial advisory services, Mr. Hottenstein has provided clients with financial and operational consulting services which include:
Developed Early Intervention Plans for Pennsylvania Third Class Municipalities
Identified grant and intergovernmental/shared services opportunities for economic development
Reviewed collective bargaining agreements and developed recommendations to modify agreements to obtain significant current and future cost reductions
Reviewed a broad spectrum of municipal taxation and fees and recommended revisions
Provided advice in connection with municipal code enforcement management
Identified specific instances of noncompliance and recommended appropriate and required correction procedures, as well as potential cost saving opportunities
Reviewed financial management systems and reports with the goal of integrating financial management software with operation systems
Analyzed organizational and administrative structures and made changes to improve efficiencies and communication
Developed multiyear budgets and forecasting models
Education
Alvernia University, MBA, Corporate Business
University of Maryland, B.A.